This week's edition of A&P Memorabilia includes a vintage clock! Let's take a look.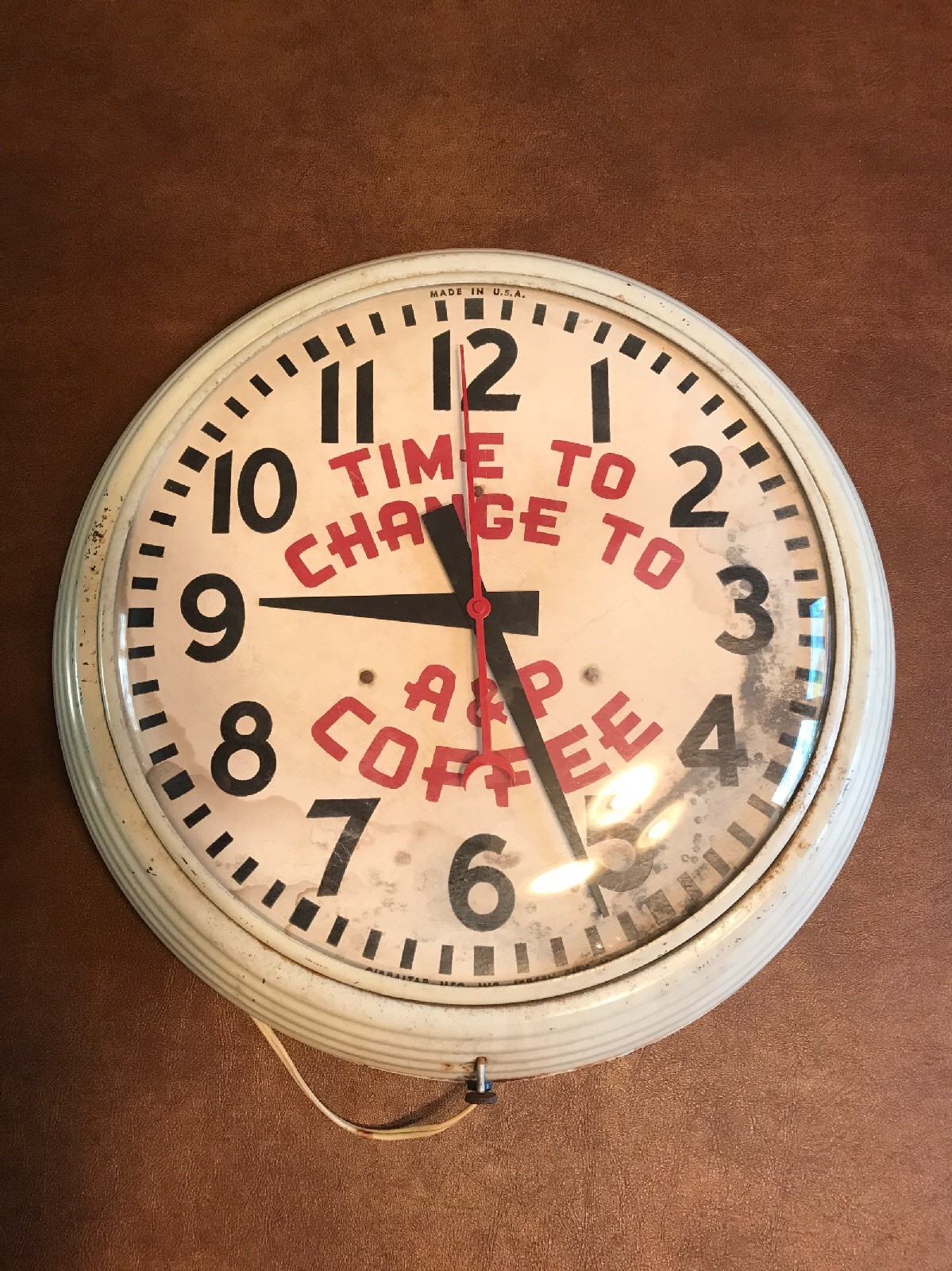 The clock writing and style shows that this clock was most likely from the 50's and 60's. Although there's some wear-and-tear on it, it doesn't take away from the experience of the generations and generations that saw this clock in a store once.
Surprising as it is, this A&P clock could be yours! A fellow New Jersey-an is selling it on eBay for $195, a great deal for this great clock. I'd love to buy it, but I think I would show it off way too much!